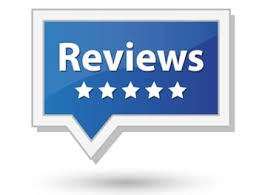 Customer satisfaction is our #1 priority and we will do everything we can to ensure your experience with us is positive.  We appreciate those  customers who took the time to write about their experience online and welcome any/all feedback anytime – just call us at 303-974-4277 or review us online on Google or Yelp.  Here is what some of our customers had to say about Appliance Medic:
5 Stars – We had a broken dryer and we called Appliance Medic. Darrell answered our questions and even took time out of his day to walk us through the problem. He did this because he loves his customers and is a great at his job. If you have any problems on any appliance CALL HIM!! – Chase Goddard
5 Stars – YEAH! Our Refrigerator works!!!! Darrell is terrific! He really knows his craft. I definitely recommend Darrell and Appliance Medic if you have an emergency with your appliances. He is quick, honest, knowledgeable, and reasonably priced. He also cares about his customers by checking back to ensure all is well.  I will definitely be calling him again for any other of my appliances if they aren't working properly. Hiring him definitely saved us from buying a new refrigerator and he was so kind as to diagnose another refrigerator that was not working in our garage. That refrigerator was an outlet problem, not the refrigerator. AMAZING!!! Thank you Darrell! We wish you the best and will refer you to all!  Thanks again! – Johnny Stumf
5 Stars – I called Darrell and he was at my door in 15 minutes. I appreciated his quick response and hoped his references were right. Yes they were- He fixed my refrigerator quickly in 30 minutes. He was professional and knowledgeable and prepared me ahead of time of what he suspected was the problem and he was dead on right. I will be keeping this contact for the future! – Sue Aaker
5 Stars – My 11-year old GE refrigerator was freezing all my food. I have used other appliance repair services in the past and have found their personnel to be hit and miss.
Darrell was an absolute HIT!
He responded the day that I called to diagnose the fridge. His diagnostic and trip fee was reasonable and was waived since I elected to have him repair the fridge.  He responded to my home in the Castle Rock area. He was prompt, professionally dressed and polite. He quickly diagnosed the malfunction, explained it to me. Checked his supplier for the part, was told it was on sale and without me asking passed the savings along to me. We scheduled his return visit the next day.  Darrell appeared at the time we scheduled and quickly repaired the fridge. He showed me the broken part (not that I needed to see it, but it was assuring to actually see the broken damper).  The cost of the repair was within the range that I expected it to be.  The fridge has worked flawlessly for the past 3-weeks since the repair. I highly recommend Darrell and his company, Appliance Medic. – Jim Wolf
5 Stars – Just had Darrell over to fix our fridge. He is professional and has experience! He diagnosed our problem and had the part in his inventory. He knows his stuff!!! Highly recommend his service! We are lucky to have him in Castle Rock! – Andrea Reitsch
5 Stars – I highly recommend using this company for appliance repairs. I had a dishwasher problem and couldn't fix it on my own.  Darrell came the next morning and fixed it in less than 15 minutes. He was on-time and charged a very reasonable rate. Much less expensive than buying a new dishwasher, which I was considering since mine is 11 years old.
Great having a local expert like this.
Thanks! – Jerry Lougee
5 Stars – Good Guy, Good Service/.
Have a dishwasher that does not clean as well as it used to. I pulled apart and cleaned what I could, it works better but not as well as before. Called Appliance Medic who came out the same afternoon. He reviewed what I had done, tested the unit, showed me another spot I should clean and recommended using Lemon Shine to get the white film off the glasses. He was nice, knowledgeable and he didn't charge me for the service call!!!! He said "You have done what you need to, you just missed this one spot." Pretty awesome that I didn't have to pay. Goes a long way to show that the owner has good ethics and that he will not overcharge you. Thanks Darrell! I know who I am calling next time. – Google User 
5 Stars – Karen K
I didn't actually have Darrell come out, but I was impressed that when I called to make an appointment he told me to first try a trick to reset my dryer. It worked, so I didn't have to spend money on an unnecessary maintenance call.
Next time I do need an appliance fixed, I'm definitely calling Appliance Medic!
5 Stars – Doug B.
Darrell of Appliance was friendly and responsive…  he was available for a same day appointment and arrived on-time. We were pleased with his professionalism and knowledge. In our case he advised against repairing the appliance which was what we suspected would be the verdict.
Would definitely use him again!
5 Stars – Henry S.
Really, really impressed with Darrell.  He explained the issue with my fridge, explained the options and had everything repaired in less than 45 minutes.  Same day service as well.  Excellent!
4 Stars – Jen S.
Darryl JUST left, and I'm making sure I write a nice review before I forget. 🙂 Our GE side-by-side went caput on us the other day – and I found great reviews about this company on Google.   I called and he was at our door within 20 minutes!
Apparently it was the 'computer' (It controls both freezer & frig) and the fix was $388 –  I felt it was too high and passed on the service.  This really happened…..Darryl left, I called my Hub who said 'it's OK to accept the service', Called Darryl back immediately, he turned around and returned to finish the job, without making fun of me. 🙂
In the end, $388 is high for a quick fix, but it's MUCH cheaper than buying a $1,000 new frig!  Darryl was professional, explained what he had to do, and gave me great advice when the time comes to actually 'look' for a new refrigerator.
We'll be calling him again since our GE apps keep dying on us little by little (they're about 10yrs old).
5 Stars – Johnathan D.
Very happy with the service. It seems this is a local gent who has his own business. He has fixed our refrigerator and our stove. Both prompt and reasonable. He diagnosed both issues right off the back .Recommend without hesitation.
5 Stars – Judy H.
Darryl's awesome!! He fixed our washer in 5 minutes.  Thanks Darryl!
5 Stars – Jessica S.
My husband and I woke up early on a Saturday morning to a refrigerator and freezer with a broken cooling mechanism. We lost everything we had in both the fridge and freezer. Distraught, we placed a call to the Appliance Medic in Castle Rock and within 45 minutes he was at our house with an action plan and all the necessary parts to resolve out issue. This was on a Saturday!!!
Darryl's level of responsiveness and professionalism were unmatched by any small business owner we have ever worked with and their prices are more than reasonable. Darryl has officially been added to our files and will be our go-to guy for any and all issues we have in the future. We very much recommend him for all your appliance needs.
Jessica, Highlands Ranch CO
5 Stars – Julie W.
My dryer stopped working last week.  After several attempts to repair the machine myself, with limited expertise in appliance repair, I called Appliance Medic.  The technician was very friendly and helped me troubleshoot over the phone.  He came out within 2 hours of the call and determined the problem within 10 minutes of his arrival.  The problem was the computer in the unit.  He told me that he could repair it for $450, but that I could probably buy the part and do it myself for much cheaper.  I appreciate his honesty and advice so much.  In the end, I paid him a little over $50 to tell me how to fix my problem.  Sears wanted 3x that much, just to come out and their earliest appointment was 10 days away.  Guaranteed when I find a problem I can't fix, he'll be my first call.  Highly recommended.